yessy muaks
Americas Moderator
Nationality

:




Registration

: 2011-09-04


Posts

: 299


Points

: 3412


Location

: Argentina


Subject: Cultura de los paises Sat Sep 10, 2011 9:27 pm

---

Estimados usuarios Americanos, se ah abierto esta nueva propuesta con la finalidad de que todos podamos conocer la cultura de nuestros hermanos de América, nosotros por medio de este juego tenemos la posibilidad de conocer gente de muchas partes del mundo, pero es poco lo que sabemos de ellos con respecto a sus culturas y muchas veces nos puede pasar que apreciamos a un amigo extranjero y no lo saludamos en el día del amigo por ejemplo, por la sencilla razón de desconocer la fecha de festejo de su país. Creo que sería muy interesante conocer de cada una de las culturas e historia de los pises.
Deberán aportar al los temas abiertos de su países todos los que crean interesante compartir.
Ejemplo:

Fechas de festejos y su causa (Día del padre, día de la madre, día del amigo etc.)
Fechas de conmemoración (Festejos patrios y su causa)
Comidas típicas, costumbres, música que los representa, deporte, religión, etc.
Acontecimientos (Catástrofes, días memorables, etc.)

Esto es solamente un mínimo ejemplo le podrán agregar todo lo que deseen, todos del mismo país pueden aportar en los temas abiertos correspondientes a cada país, los ajenos a los países podrán comentar sobre el país hermano, únicamente de manera respetuosa con comentarios de tipos textuales cuyo fin es agrupar o clasificar los textos, y NO con mensajes cortos, Ejemplo: Muy bueno! , Genial, iconos sin textos, etc.

Se podrán adjuntar en los mismos, videos, imágenes (Estas con el tamaño permitido en las reglas general del foro), Etc.
Tampoco estará permitido postear en todos los perfiles casi los mismos comentarios, ni nada que se considere Flood, estos serán borrados sin previo aviso. La intención es que se hagan comentarios con respeto.

- Los países que deseen presentar su cultura abrir un " Nuevo Tema" con el prefijo. [Cultura]
Ejemplo: [Cultura] Argentina

Dear American users, the open ah this new proposal in order that all may know the culture of our American brothers, us through this game we have the opportunity to meet people from all over the world, but we know little them about their cultures and many times we can go to appreciate a foreign friend and did not greet the day the friend for example, for the simple reason of not knowing the date of celebration of his country. I think it would be interesting to know each of the cultures and history of the step on it.

Should contribute to open topics of countries all who believe interesting to share.
Example:

Dates of festivals and their cause (Father's Day, Mother's Day, the day of friends and so on.) Dates of celebration (Celebrations and aerial cause)
Typical foods, customs, music that represents them, sport, religion and so forth.
Events (disasters, memorable days, etc.).

This is only a minimal example you can add whatever they want, all from the same country can make in the open issues for each country, foreign countries may comment on the neighbor country, only in a respectful manner with comments from text types whose purpose is to group or classify the texts and NOT SMS, Example: Very good! , Great, icons without text, etc..

They may attach the same, videos, pictures (with size These rules generally allowed in the forum), etc. You will not be allowed to post on almost all profiles the same comments, or anything deemed Flood, they will be deleted without notice.

The intention is to make comments with respect. - Countries wishing to present their culture to open a "New Topic" with the prefix. [Culture]
Example: [Culture] Argentina

Caros usuários americanos, a abrir ah esta nova proposta a fim de que todos possam conhecer a cultura dos nossos irmãos norte-americanos, nós através deste jogo, temos a oportunidade de conhecer pessoas de todo o mundo, mas sabemos pouco eles sobre suas culturas e muitas vezes nós podemos ir para apreciar um amigo estrangeiro e não cumprimentar o dia do amigo, por exemplo, pela simples razão de não saber a data da celebração do seu país. Eu acho que seria interessante saber cada uma das culturas e história do passo sobre ela.

Deve contribuir para abrir tópicos de todos os países que acreditam interessante para compartilhar.

Exemplo:
Datas de festivais e sua causa (Dia dos Pais, Dia das Mães, dia dos amigos e assim por diante.)
Datas de celebração (Celebrações e causar aérea) Comidas típicas, costumes, música que os representa, esporte, religião e assim por diante.
Eventos (catástrofes, dia memorável, etc.)

Este é apenas um exemplo mínimo que você pode adicionar o que quiserem, todos do mesmo país pode fazer nas questões abertas para cada país, os países estrangeiros podem comentar sobre o país vizinho, só que de maneira respeitosa com comentários de tipos de texto cujo objetivo é agrupar ou classificar os textos e não SMS, Exemplo: Very good! , Grande, ícones sem texto, e assim por diante.

Eles podem prender o mesmo, vídeos, fotos (com tamanho Estas regras geralmente admitida no fórum), Etc.

Você não terá permissão para postar em quase todos os perfis de os mesmos comentários, ou qualquer coisa considerada Flood, eles serão excluídos sem aviso prévio. A intenção é fazer comentários com respeito.
- Os países que desejem apresentar sua cultura para abrir um "Novo assunto" com o prefixo. [Cultura]
Exemplo: [Cultura] Argentina

_________________
LORD LEONCITO
Nationality

:




Registration

: 2011-09-07


Posts

: 25


Points

: 2872


Subject: Re: Cultura de los paises Sun Sep 11, 2011 11:36 pm

---

Buena Idea.
~EDU VARGAS'
GzHome Designer
Nationality

:




Registration

: 2011-09-12


Posts

: 461


Points

: 3453


Location

: 'La Vieja Escuela!


Subject: Re: Cultura de los paises Sat Sep 17, 2011 9:12 pm

---

Excelente Idea Yessy, me gusto
SICARIO
Nationality

:



Registration

: 2011-09-26


Posts

: 798


Points

: 4257


Location

: Trujillo-Perú


Subject: Re: Cultura de los paises Sun Oct 02, 2011 4:41 pm

---

DEMASIADO BUENO.I LIKE IT
Gatonegro sir.-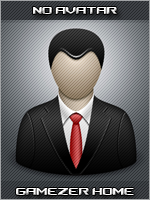 Nationality

:



Registration

: 2011-12-15


Posts

: 2


Points

: 2745


Subject: Re: Cultura de los paises Thu Dec 15, 2011 6:19 am

---

Buena idea

_________________
Omar DJ
General World Mod
Nationality

:



Registration

: 2012-02-21


Posts

: 431


Points

: 3174


Location

: Gamezer Home


Subject: Re: Cultura de los paises Sat Jun 09, 2012 3:01 pm

---

gD

_________________

Bye Bye GameZer

BASTH
Nationality

:




Registration

: 2012-06-14


Posts

: 61


Points

: 2635


Subject: Re: Cultura de los paises Wed Jun 20, 2012 1:41 am

---

Bien me gusto =)

_________________
Dr. Fox Ready !
Nationality

:



Registration

: 2011-09-08


Posts

: 12


Points

: 2856


Subject: Re: Cultura de los paises Tue Aug 28, 2012 7:06 pm

---

Buena idea yessy cariño
Sponsored content

Subject: Re: Cultura de los paises

---